2021 Owen Lenten Lecture Series Media
DR. TERRY PARSONS
Psychological Consultant, Perkins School of Theology

Emotional Strain of the Pandemic
Psalm 121:1-2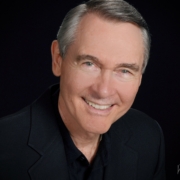 Dr. Terry Parsons is a veteran counselor, teacher, ordained United Methodist minister, and psychological consultant with the Internship Program at Perkins School of Theology. He has served as a pastor of a rural parish, youth minister, hospital chaplain, Clinical Pastoral Education Supervisor at Presbyterian and Parkland Hospitals in Dallas, and Minister of Pastoral Care and Counseling at First UMC Richardson.
Dr. Parsons holds a Ph.D. in Clinical Psychology, a Doctorate of Ministry in Pastoral Care, Counseling and Ethics, and a Master of Theology. He has developed and led COMMIT Seminars for Premarital Couples and THRIVE in Your Marriage Seminars for thousands of couples, and he is the author of The Intimacy Jungle: How You Can Survive and Thrive in a Lasting Marriage, and  Life-Changing Stories-Reflections of a Seasoned Therapist.
This past year, Terry has led over thirty Zoom seminars with various congregations, groups, and a nation-wide webinar with youth ministers to address pandemic-related grief, stress, anxiety, and depression how to cope, grow, serve, and create hope.
CHELSEA WHITE
Nonprofit Leader for Social Change in South Dallas & Fair Park
Food Insecurity in Our Midst
 Proverbs 31:8-9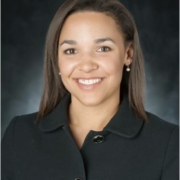 Chelsea White is a recognized nonprofit leader committed to advocating for social change in South Dallas/Fair Park.
Rooted in a family that prioritized service over self and watered by the teachings of the Methodist Church in which she was raised, Chelsea is a truth-teller, social change agent, and community servant.
As a communicator both by training and inclination, Chelsea passed up a promising broadcasting career to dedicate her voice and her life's work to speaking on behalf of the voiceless.  She has spent her career in nonprofit fundraising, working to make the world a more equitable, peaceful place.
LARA BURNSIDE
Senior VP & CEO, JPS Health Network

Heroes on the Frontlines
Proverbs 3:5-6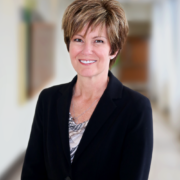 "When you know better, you do better." – Maya Angelou
Lara has been a healthcare professional for over 25 years. Her current role as Senior Vice President, Chief Experience Officer for JPS Health Network revolves around creating and sustaining a culture of excellence. She works with all levels of hospital leadership, team members, and the physician team. Her work includes implementing processes and systems to create a great experience for patients and their families, physicians, and employees. In addition, she has responsibility for the Caring for our Caregivers, Language Services, Patient Relations, PBX Operators, Spiritual Care and Ethics, the Employee Assistance Program, Patient Experience and Discharge Calls teams.
Lara has dedicated a significant number of years to helping people with special needs find employment and enjoyment in life. Her most recent efforts include coaching a Miracle League baseball team.
Lara is also the author of a book titled, Believe in the Journey of Your Dreams.
The Owen Lenten Lectures are endowed through the generosity of Babs and Arch Owen and were established in 1985. Arch Owen was the first president of the LLUMC Foundation and it was his great vision that recognized the need for an endowment to support, in perpetuity, Lovers Lane United Methodist Church, its Ministry, Outreach, and Evangelism.
Arthur Lee Owen passed away on February 21, 2010; however, Babs, who recently celebrated her 103rd birthday, continues to support Lovers Lane and the Lecture Series in a most enthusiastic way! The Foundation Board of Directors wishes to thank Babs Owen for her steadfast generosity and loyalty and hopes these lectures will enhance your time of renewal during this Easter Season.