Current and Upcoming Events
(scroll down for past events)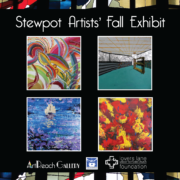 Stewpot Artists' Fall Exhibit
The Stewpot Art Program
The Stewpot Art Program is Serving Second Chances and offers a safe studio where artists of all skill levels, from professional artists to people who just want a safe place to enjoy creating, are welcome to come and explore their creativity. The program is open to all homeless and at-risk adults.
The Stewpot is a service provider and day shelter for the homeless and provides casework services, dental, job search assistance and many other services to aid the homeless in the Dallas area. The Stewpot is a community outreach program of First Presbyterian Church.
Artreach Gallery
The ArtReach Gallery graces the walls of Watson Hall at Lovers Lane United Methodist Church and is the work of the Visual Arts Committee of LLUMC and is sponsored by the Lovers Lane Foundation. Purchase prices are available upon request.
Purchase Information
Contact Paul Ditto at 214-706-9561 or email ArtReach@llumc.org
Oct. 6 – Nov. 29

Sunday, Oct. 29
12:00 p.m. | Watson Hall
Music by the Lovers Lane Jazz Band
http://foundation.llumc.org/wp-content/uploads/2017/10/ArtReach-Stewpot-2017-social.png
1920
1920
Tammy Vanderkolk
http://foundation.llumc.org/wp-content/uploads/2017/02/foundationlogo.png
Tammy Vanderkolk
2017-10-04 14:42:22
2017-10-04 16:09:52
Stewpot Artists' Fall Exhibit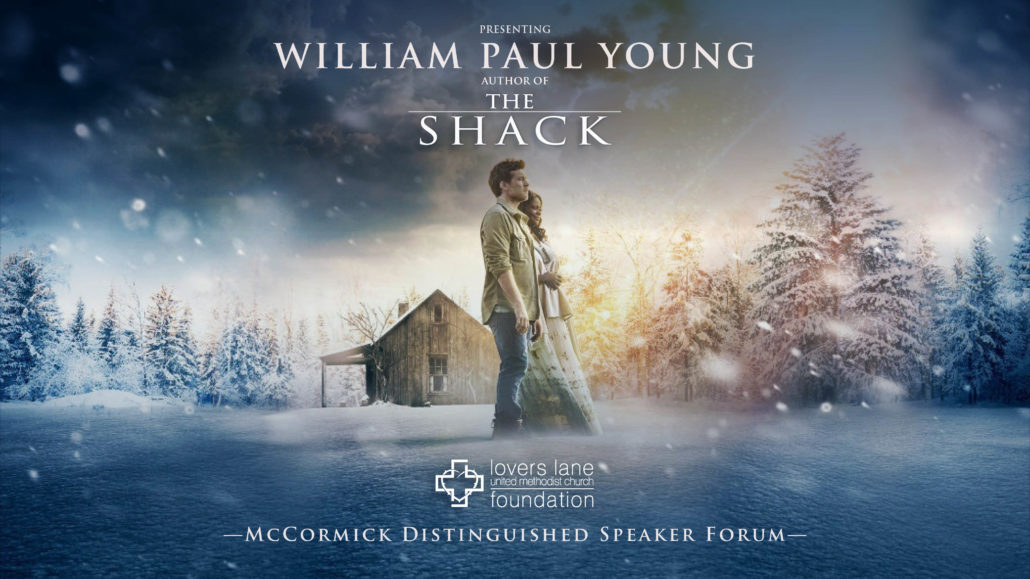 On September 24 and 25, we were honored to host William Paul Young, author of The Shack, at our 2017 McCormick Lecture Series. We are pleased to provide you either audio or video of 4 of his 5 talks (we had technical difficulties with 1 of the talks).
Sunday, Sept. 24
8:15 AM Traditional Worship
Sunday, Sept. 24
9:30 AM Thrive Worship
(audio only)
Sunday, Sept. 24
10:50 AM Crosswalk Worship
(audio only)
Sunday, Sept. 24
6:00 PM Dinner
Our apologies—due to technical issues, we are unable to provide video or audio for this talk.
Monday, Sept. 25
9:00 AM Lecture
http://foundation.llumc.org/wp-content/uploads/2017/02/foundationlogo.png
0
0
Tammy Vanderkolk
http://foundation.llumc.org/wp-content/uploads/2017/02/foundationlogo.png
Tammy Vanderkolk
2017-09-29 10:54:02
2017-10-04 10:28:29
2017 McCormick Lectures: Paul Young Lecture Media