2017 Owen Lenten Lecture Series: Lecture Audio
---
The 2017 Owen Lenten Lecture Featured Rev. Mike Baughman, Founding Pastor and Community Curator of Dallas' Union Coffee
Below are links to audio files of each of Mike's lectures.
Tuesday, April 11
God Doesn't Need You (click for audio)

Wednesday, April 12
Truth in a World of Alternative Facts (click for audio)

Thursday, April 13
The Gates of Heaven Are a Lie (click for audio)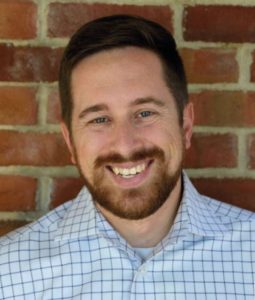 Rev. Mike Baughman is the Community Curator and founding pastor for Union Coffee (a church inside a coffee shop). The editor for Flipping Church (2016), Mike is eager to encounter and support those on the innovative edge of church, non-profit and civic engagement. He has served as author, editor and developer for a long list of curricula through Sparkhouse Press and Cokesbury. Mike learned a lot about basketball while attending Duke University and then earned a couple of pretentious diplomas from Princeton Theological Seminary (they're both in Latin and hang in his garage).  A third generation Methodist minister and church planter, Mike married a sixth generation Methodist minister, Rachel.  Mike is no stranger to LLUMC, having preached many times in our Crosswalk and Thrive Services.